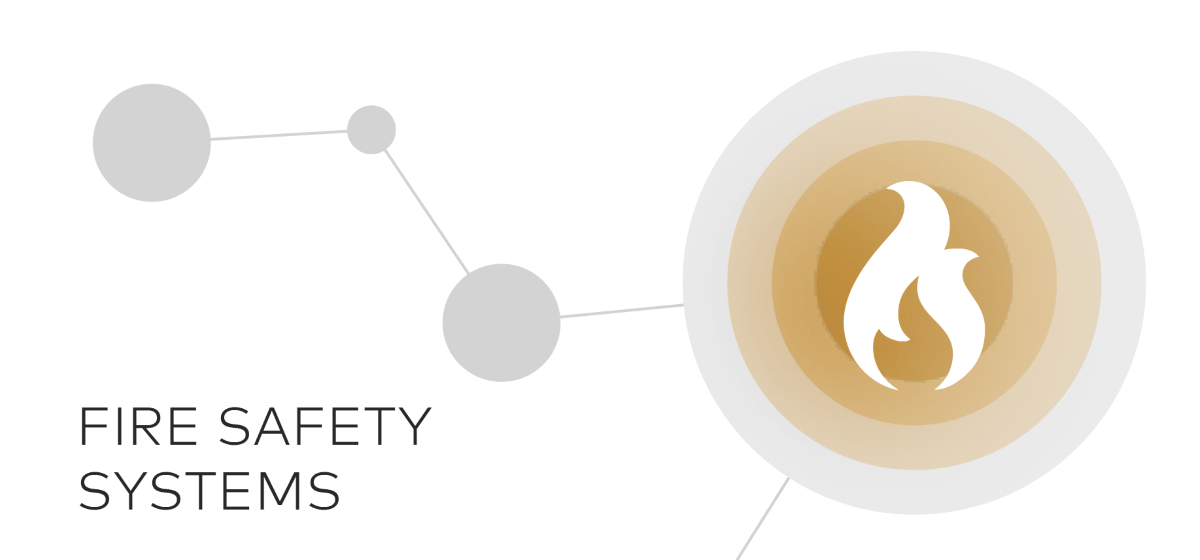 Due to the unfortunate increase in fire accidents, it has become particularly important to ensure proper design and functionality of the Fire Safety Systems, especially since compliance to fire safety standards is now a legal obligation.
VEZIRI offers the following Fire Safety Systems: automatic fire detection, fire sirens and evacuation, automatic fire suppression and in special cases, especially-designed fire suppression systems for kitchens, server rooms, electrical rooms and warehouses. Our service includes safety system design, installation and after-sales maintenance.
During the fire suppression process, it's equally important that the system be able to detect fire, activate the alarm and extinguish the flame by using the relevant agent. The alarm is activated automatically with smoke and heat detectors or via manual alarm call points. Fire safety solutions are implemented in accordance with the 41st resolution of the Government of Georgia and international standards, such as NFPA/ISO/EN.
IMPLEMENTED PROJECTS